Bakersfield Mystery House
ESTATE SALE SUCCESSFULLY COMPLETED
ESTATE SALE SUCCESSFULLY COMPLETED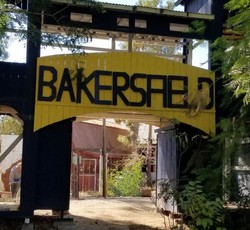 Honestly no words can really describe this huge, unique estate sale!
You will need to wear your boots & gloves. Bring your tools, truck & trailer to help dismantle this property.
You will be signing waivers to come unto the property to shop for the most amazing treasures. You'll never get this opportunity again. It's incredible!
This eccentric gentleman has been building bits and pieces of this most unusual Ghost Town? Amusement Park? Who knows...it's a mystery by a mastermind. He's collected some great stuff as has his late wife.
This is a see it to believe it kind of place and experience.
CLICK LINK BELOW FOR MORE DETAILS
https://estatesales.org/estate-sales/ca/bakersfield/93308/bakersfield-mystery-house-1586627
© 2019 In Your Wildest Dreams Consignment & Antiques. Consignments and Antiques in Bakersfield CA.