Dolly Land - Personality Plus - AND SO MUCH MORE!
ESTATE SALE SUCCESSFULLY COMPLETED
ESTATE SALE SUCCESSFULLY COMPLETED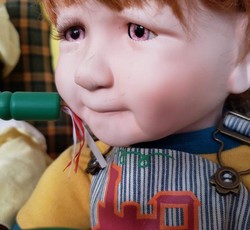 Momma had a love for Dolls, doll clothing, doll accessories, dolls of EVERY KIND! Don't be fooled, there is sooo much more to this estate than dolls.
Furniture
Tools
Tool chests Aluminum Diamond Plate for trucks
Surf board
Sewing Galore
Beer Stien Collection
Records, CD's DVD's, VHS
Vintage record Player
Electronics
Hat Collection
Jewelry
Holiday of all kinds
Chimes Galore
American Eagle Collection
Unicorn Collection
Barbies
Cabbage Patch
Betty Boop
Cat Collection
Home School Supplies Galore
Crafting
Cups & Saucers
Cap Cod Cranberry Glass Collection
Avon Bottles
Sunglasses
Kitchen is stuffed
Chicken collection & decor
Collectibles
Much is still in boxes new. Come buy in bulk for a better deal. All must go!
© 2020 In Your Wildest Dreams Consignment & Antiques. Consignments and Antiques in Bakersfield CA.