PICKERS PLAYGROUND
Estate Sale Successfully Completed
ESTATE SALE SUCCESSFULLY COMPLETED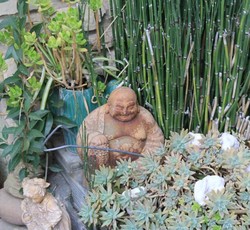 Drive your truck, wear your boots and bring your gloves!! It's definitely a PICKERS PLAYGROUND!!!
This is 50+ yrs of tinkering and gathering.
Here's a short list of what you can expect to find:
Engine and car parts galore
Mercury outboard motor
Roll around tool boxes
Tools - Snap On, Rigid, Craftsman
Bench Grinders - New & used
Hand power tools
TONS of hand tools
Floor jacks
Boat anchors
Crab net
Plants and pots - succulents, geraniums, aloe vera & more
Mustang fenders
Ford 9"rearend
Driveshafts, transmissions and rear ends
Big block engines
NASCAR creepers
Collectible pay telephones and parts
lead and molds for fishing weights
Aluminum extension ladders
Propane heaters
Air comporessors
Tires and wheels
Motor/Transmission stands and hoists
Fishing rods, boxes and tackle
Miliary attire and memoribilia
Ammo boxes
Vintage clothing & jewelry
Bedroom furniture
Sectional, entertainment center and desks
Dining table and Hutch
Kitchen items, dishes, glassware, vintage galore
Washer & Dryer
Shelving
Electronics, CB Radios and parts
Records, reel to reel, Cd, Vhs and cassette
Oil lamps
String instruments
Knives of all sizes
Neon Coors Beer sign
Buddha statues inside and out
Yard art
JUNK cars, camper and boat w/trailer
Fencing and gates
1000's & 1000's of NEW boxed oriental Shell Art, shell lamps etc. and Shells (perfect for resale)
Nostalgic & Unsual items
LOTS OF SALVAGE
This will be a good time and we'd love to have you. Bring a friend and a friend of a friend and lets have a PICKIN' PARTY!!
http://estatesales.org/bakersfield-ca-estate-sales/pickers-playground-car-partstools-493067
Items for sale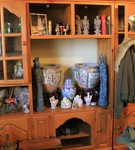 Oriental items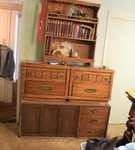 Unique Furniture items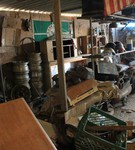 Odds and ends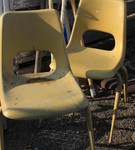 Seating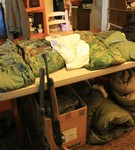 Militaria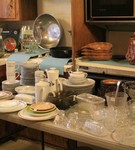 Kitchen items
© 2020 In Your Wildest Dreams Consignment & Antiques. Consignments and Antiques in Bakersfield CA.