River Lakes Estate - Moving Sale
Estate Sale Successfully Completed
ESTATE SALE SUCCESSFULLY COMPLETED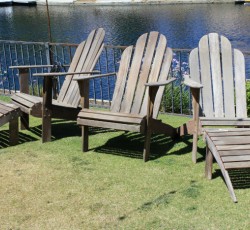 Come relax and enjoy this beautiful two-story home on the lake. Seriously downsized and most everything left behind. Beautiful furnishings, leather sofa sectional, amazing dining room set, master bedroom suite, barstools, kitchen items, glassware, china, records, electronics, video game machines with games, toddler girls toys and clothes, boys baseball and sports equipment. Tools, Tools and more Tools, KNAACK tools chests & welding supplies. Patio furniture, BBQ, fishing poles, outdoor games & bicycles. It's a beautiful home in a beautiful setting....Come see us!!!! Lots of great bargains!!!!
We are hosting two sales this weekend. Check out our store "In Your Wildest Dreams Antiques & Consignments" Friday 27th and Saturday 28th, 10am to 5:30pm. for an in-store liquidation sale. Two estates have been unloaded upon the 3rd floor of the store along with loads of aged store inventory and an overload of new consignments AND its all being blow out is weekend, huge savings!!! Take a minute to check it out. You'll be glad you did.
Read more at http://estatesales.org/bakersfield-ca-estate-sales/river-lakes-estate-moving-410852#5gFKSKrAqlLqzF1w.99
Items for sale
© 2020 In Your Wildest Dreams Consignment & Antiques. Consignments and Antiques in Bakersfield CA.