1980's Baby!!! Clean Estate!!!
Estate Sale Successfully Completed
ESTATE SALE SUCCESSFULLY COMPLETED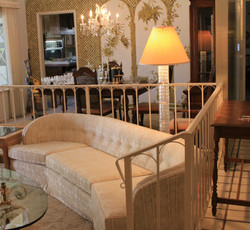 Super clean estate. Lots of great patio furniture and garden art. Cresent shaped sofa, Leather sofa and chair, beautiful entertainment wall unit, 2 king size bedroom sets, Asian display cabinet and decorator pieces, kitchen items & linens, dining table, chandelier, beautiful womens clothing, shoes and accessories, jewelry galore and a standing jewelry armiore. Lots to list and something for everyone.
Items for sale