Multiple Estates - Warehouse Sale
ESTATE SALE SUCCESSFULLY COMPLETED
ESTATE SALE SUCCESSFULLY COMPLETED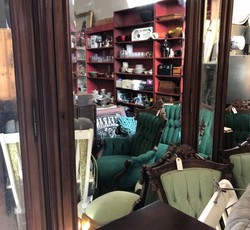 Multiple Estates have been brought into our Estate Sale Liquidation Warehouse. IT'S OVERLOADED, JAM PACKED WITH EVERYTHING!!! One estate is ALL brand new in the box inventory. One estate is all vintage and Victorian, One estate is great furniture, tools, antiques, rustic items, EVERYTHING UNDER THE SUN!!! Stacked and piled high in our new warehouse. This sale keeps growing every minute!!!! We're all out of room inside and out and all the way to the ceiling.
Furniture
Armoires
Victorian Settee
Mirrors
Faux Fireplace
Lodge pole bedroom & book cases
Antiques
New In Box items - kitchen aide, pots, pans, cook wares, glass wares, tools, personal items, linens, furniture, luggage
Bronze sculpture
Large Garden Pots
Clothing - Purses - Shoes
Rugs
Exercise equipment
large jewelry armoires - NIB
Tons and Tons of items
Photos and Updates as we rearrange to make it all fit!! Stay tuned for the biggest Consignment Estate Event Yet!!!!
© 2020 In Your Wildest Dreams Consignment & Antiques. Consignments and Antiques in Bakersfield CA.