CrAzY CrAzY Estate Sale & a Motorhome
ESTATE SALE SUCCESSFULLY COMPLETED
ESTATE SALE SUCCESSFULLY COMPLETED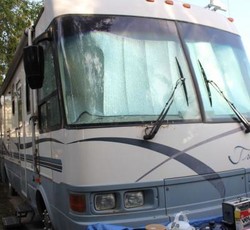 WOOOOO.....this placed is STUFFED FULL!!!! It's the beginning of fall and this sale is LOADED with AMAZING FALL HOLIDAY DECOR. Halloween, Thanksgiving and Christmas indoor and outdoor décor galore!!! Patio furniture, statuary, fountains....TONS!
To much Kitchen stuff to even list! EVERYTHING!! TONS!! Bedroom sets, dressers, gun case, tables, TV's, roll top desk, bookcases and shelves, Tools, gardening items, numerous storage cabinets, bar-b-que, smoker, tools, dolls, linens, kiln, denim, cowboy boots, pet carriers, staircase motorized lift, EVERYTHING!!
PLUS.......1998 TRADEWINDS Class A Motorhome. Low mileage in fantastic shape and priced for a quick sale. It even has a washer/dryer. You could live in this baby easy!!!
DON'T MISS THIS CrAzY CrAzY Sale!!
This is a multi-level home with numerous stairs. FYI
© 2020 In Your Wildest Dreams Consignment & Antiques. Consignments and Antiques in Bakersfield CA.