Historical Landmark
ESTATE SALE SUCCESSFULLY COMPLETED
ESTATE SALE SUCCESSFULLY COMPLETED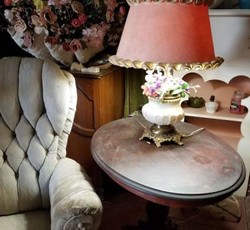 AMAZING SALE! This historical landmark has 3 generations of love. You won't believe it! Don't miss this SALE OF THE YEAR!
Details and 100's of photo's will be added as we continue our discovery. All I can say is WOW!
© 2020 In Your Wildest Dreams Consignment & Antiques. Consignments and Antiques in Bakersfield CA.