Glennville Mountain Charmer
ESTATE SALE SUCCESSFULLY COMPLETED
ESTATE SALE SUCCESSFULLY COMPLETED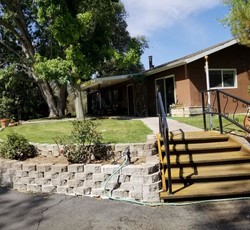 Check out the Vehicles in this sale!!
GREAT AUTOS, GREAT PRICES!
Take the short 45min drive to this great treasure hunt of an estate sale, plan lunch at the local restaurant, take in the fresh air, visit this great community. It's a good way to spend part of your weekend. Get some fresh country air!
This is a great vintage sale. Years of keeping. Loads of antiques, books, collectibles, tools, hardware, vintage music instruments and some empty cases too, 2 vehicles, 2012 Jeep SUV limited (photographed, price and details coming soon) and 2001 GMC 1500 truck. (photographes with price and details coming soon)
TONS OF FUN!
Antique Furniture (awesome stuff)
Unique Collectibles
Retro 1950's drop leaf tea cart
Mission Old Oak Lawyers book case & filing cabinets
Wood Chipper
Mini bike (project)
Baskets (some great ones)
Therapeutic Bath Tub (used 2x)
Industrial metal organizing cabinets.
Wooden advertising boxes
Composter
Western decor
Patio furniture
Wheelbarrow, rakes, showels, tools
Piano & Organ
Bell collection
Books - fantastic reading
Music
Vintage clothing
Dressers. Bed, Necessities
Details continued as this sale settles into place. It's been a fun discovery. Decades and layers of stuff.
Enjoy the sneek peeks!