t's Fabulous Darling - Alta Vista - Decorator & Collectors Dream Sale & 1959 Plymouth Belvedere
ESTATE SALE SUCCESSFULLY COMPLETED
ESTATE SALE SUCCESSFULLY COMPLETED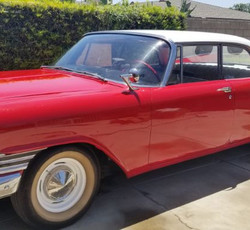 This sale will blow your mind. Our guys decorated to the nines and enjoyed collecting really cool stuff. Bright Red & White 1959 Plymouth Belvedere included! It's Fabulous!
This home is like a show place.
Antiques to Modern it's all here.
Furniture is Fabulous. Antique bedroom sets. Leather sofa. Vintage Iron bed frame. Large armiore. Fur chaise lounge, Trunks, Glass and Iron coffee table, Antique Bin Table w/top. Vintage library card file. Large antique marble top Sideboard. Tea Carts, Display pieces. Old dressers, Fabulous old wooden door. Cool galvanized tub. Old "stop sign" table, Stop lights & road signs. Art & beautiful floral arrangements. Unique decor pieces, Garden pots & plants. Garden tools & benches. Queen of hearts garden piece. Barbecue grills. Old Collectible Toys, Games & Books. Electronics, CD's, DVD's, tapes & such. I Love Lucy movie collection. Cool Old Black Beauty rocking horse. Connections of all kinds. Mohair bears, Salt & Peppers shakers. Cookie Monsters, Beer Stein's. Picture frames galore, Kitchenwares & cookwares. Safe. Bicycles. Jewelry & jewelry displays. Lamps. Tools, Refrigerator, washer & dryer. Dog crates. Ex-Large bird cage. Dog costumes dozens.
It's a fabulous crazy good sale!
© 2020 In Your Wildest Dreams Consignment & Antiques. Consignments and Antiques in Bakersfield CA.