News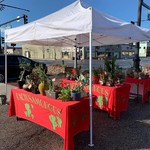 SAVE THE DATE. You are invited! Join us April 13th for Second Saturday in beautiful Downtown Bakersfield. We will host 14+ pop-up vendors in our parking lot!!! It will be a fun day Downtown- Eat. Drink. Shop LOCAL. SAVE THE DATE!! 716 19th st 93301. Vendors will be set up 10am-4pm. We will open early at 9 am, and close at 5:30pm.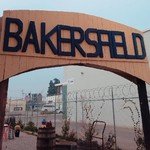 We host pop-up vendors in our parking lot once a month!!!! Come see us March.9th 10am-4pm for fun local shopping, and a food truck!!! SAVE THE DATE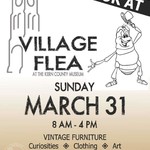 Sunday, March 31, 2019, the Kern County Museum will host their Second Annual Village Flea from 8am-4pm. IYWD and several of our vendors will have booths at The Village Flea. Come on by and say hi to everyone! Shop, eat, enjoy the sunshine and the live music.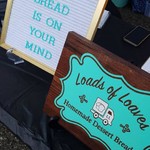 We host pop-up vendors in our parking lot once a month!!!! Come see us Feb.9th 10am-4pm for fun local shopping, and a food truck!!! SAVE THE DATE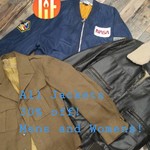 Spring Cleaning SALE! All winter must go!! 716 19th st 93301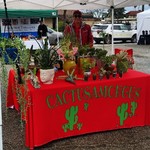 Find us on the map for another great Second Saturday in Downtown Bakersfield! Fun community event that encourages the public to shop local, and support small business owners. All the participating businesses host fun events, activities, sales, food trucks, vendors, whatever they please! Come on out and see what is new Downtown!!!!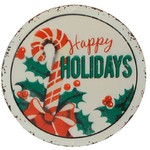 Wishing you a Happy Holiday season from the team at In Your Wildest Dreams Consignments & Antiques.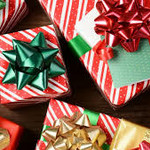 Look out for us on the December Second Saturday Map! We have fun holiday festivities in store for you!!!!! SAVE THE DATE ♥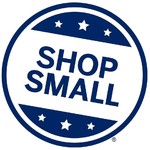 Support the uniqueness of our community. Get out and shop local!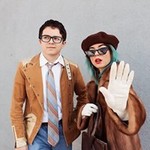 You don't want to miss this one time a year sales event! Black Friday SHOPATHON at Wildest Dreams!!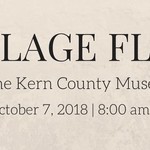 Vintage Furniture. Art. Glass. Clothing. Curiosities. Food, Drink, Entertainment & More! For a vendor application and more information visit https://kerncountymuseum.org/villagefleaevent/ $5.00 General Admission 12 years old and under FREE
T I C K E T S Tickets now available to purchase In Your Wildest Dreams, 716 19th st 93301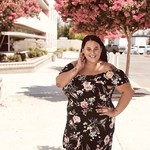 We are still in need of models for the BFW! We want a diverse group of models including all ages and sizes. So whether you're a college gal, a dad of 5 kids, or a grandma who loves fashion we want you! You get to model clothes from local vendors and designers as well as have a chance at winning prizes including our grand prize of $750!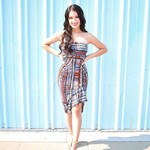 Join us for a community event highlighting fashion and design, local businesses, and showing that Bakersfield has grown not only in size but in culture and creativity. Partnering with over 40 businesses, we will be putting on an exciting weekend full of fun events and great sales. We want people to be able to put faces to local businesses and build up friendships and customer loyalty. Fashion is just one of the ways we express ourselves as a community, so let's celebrate it!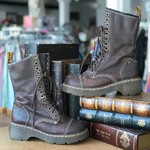 HEY DREAMERS! GOOD NEWS, Due to a high customer demand, We will be open Sundays 10am-4pm! Starting Sept 1st.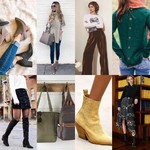 Now accepting Fall inventory for our boutique section Tuesday-Saturday 10am-4pm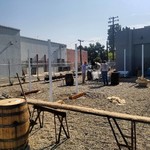 Come see the progress on our outdoor patio! 716 19th st, Bakersfield CA 93301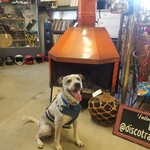 Select sales posted throughout the entire store!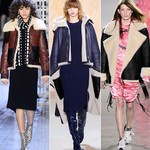 Last week to get your Summer goodies in on Consignment! Bring your gently used summer clothing and accessories- We are taking a break on Buying-Outright to get ready for Fall.until Aug.15th. Then we will be ready to accept and purchase Fall inventory.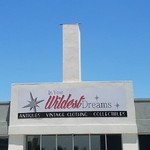 We love our new location!!! Come see it for yourself. Bring your friends and family! Located in the heart of the Antiques District in beautiful Downtown Bakersfield, CA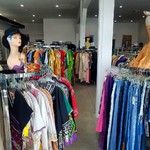 NOW ACCEPTING SPRING INVENTORY- appointments only.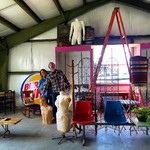 Our vendors are moving in!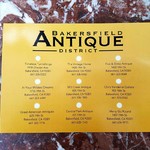 Step by Step! We are building UP.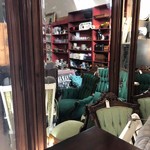 Multiple Estates have been brought into our Estate Sale Liquidation Warehouse.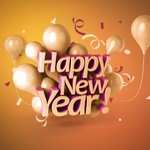 We're starting a vendor search looking for amazing, unique, hardworking vendors that want to get into our amazing new location and have fun with us. Limited space available. Call Dixie at 661-343-3907 or leave a message at 661-324-6484. Thank you everyone! HAPPY NEW YEAR!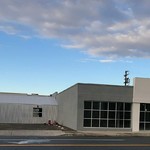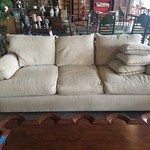 Wildest Dreams Moving Sale! Starts Nov 13th -30th 1723 18th Street Bakersfield, CA 93301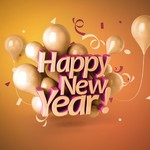 We would like to thank you for your loyalty and a wonderful 2017!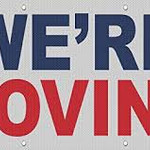 Please make sure you are following us on all social media outlets and be to sure join our email list for upcoming events and grand opening dates!
Wildest Dreams Grows and Gets Better- Than- Ever this FALL 2017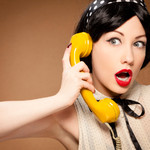 SPRING CLEANING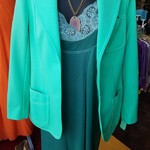 Wildest Dreams Presidents Day sale!!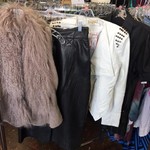 Make some CASH off your clothes! OUR CUSTOMERS WANT YOUR STUFF!
Santa is coming to Wildest Dreams at 5 pm. Check out our secret sale from 5 pm to 7 pm. BIG DISCOUNTS.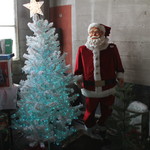 Consignment event Thurs, Dec 1st- Sat. Dec 3rd 2016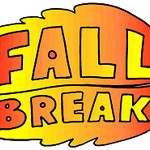 From August 15th to September 1st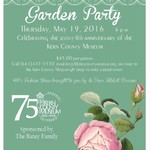 Kern county Museums 75th anniversary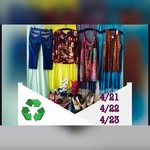 Clean out your closet and recycle your clothes in honor of Earth Day! Get great deals on Consignment Couture!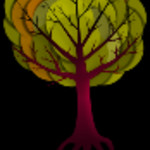 Happening now!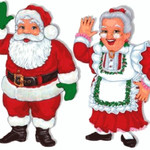 First Friday Festivities begin 10:00 am - 7:00 pm Invite a Friend! If your friend signs in at the Kiosk on First Friday, we will give you both an additional 10% OFF your purchase! (Valid at Check-Out) Green Pedi-Cabs will be around giving lifts to other places downtown to eat, drink, and dine downtown so just park with us and pedi-cab it. Make a night of it!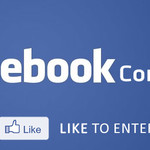 DO YOU WANT TO WIN A $500 Shopping Spree to IN YOUR WILDEST DREAMS??? How about VIP Status with year round discounts and access to our Wildest Estate INVITE ONLY Pre-Sales??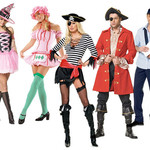 $10.00 Instant store credit just for taking the time to bring in your gently used costumes & accessories. Valid September 10th - October 10th, 2015 *Cannot be combined with any other offer.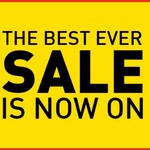 SALE STARTS THIS THURSDAY JUNE 25th, FRIDAY JUNE 26th, and SATURDAY JUNE 27th from 10:00 am - 5:30 pm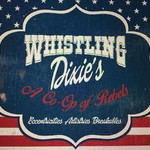 We are very excited to announce the addition to our In Your Dreams Family, "Whistling Dixie's"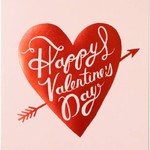 Enjoy Great Deals, Snacks, and Live music!!!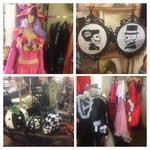 Stop by for SWEET TREATS, a preview of our Halloween Costumes and great deals throughout the store. The IYWD team will be dressing up so stop by and say HI.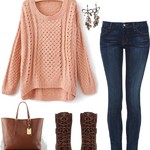 Attention Consignors: IYWD is now accepting Fall Consignments. We are no longer accepting summer inventory, (Sandals, Shorts, Tanks, etc.) We are not accepting clothing drop offs from August 18th to 30th in preparation of our Fall transition. We will still be accepting furniture and home goods. -Thank you for your understanding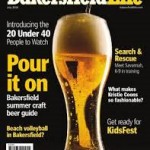 Check out our feature in Bakersfield Life Magazine about "Living Green" on page 83 and a sweet mention by one of our amazing regular shoppers and the ever so lovely Kristie Coons page 118.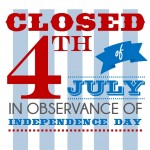 See you Saturday July 5th!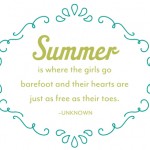 2014 Summer Clearance Sale! Its time to stock up on your favorite summer fashion trends. Our racks are FULL of great designer label clothing, some "New With Tags". In Your Wildest Dreams wants to make sure you look your best this summer. Don't miss our biggest sale of the season. GET IT WHILE ITS HOT!!!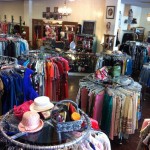 Just in time for summer, we've stocked up the main sales floor with woman's Vintage apparel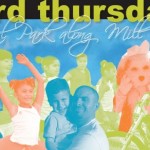 Stop by the In Your Wildest Dreams booth for the Third Thursday event at Mill Creek Park! Bring the whole family to this spectacular event in beautiful Central Park along Mill Creek between 18th and 21st. May 15th. 5:30 pm- 8:30 pm. Lots of food vendors, BBQ, mechanical bull riding, Battlefield Laser Tag, Science Van, Farmers Market, Bounce house and kids rides! Enjoy free concerts and check out vendors booths. Its going to be a great evening and we hope to see you there! Stop by and enter to win a $100 gift certificate or a gift basket from In Your Wildest Dreams.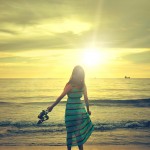 In Your Wildest Dreams is now excepting Summer clothing on Consignment. Let us help you turn your gently used Summer Clothing items and Accessories into Cash FAST!! Call today for an appointment... If your already an Insider please take advantage of our drop and go days!!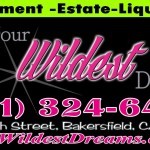 Want to buy something but have no way to get it home? Are you ready to consign your furniture but need us to pick it up? NO problem!
Thank you to "The Lucky Charms" who played live Celtic music out front of our store on First Friday!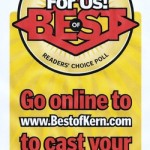 Vote for In Your Wildest Dreams Consignment and Antiques for Best Antique Store!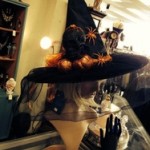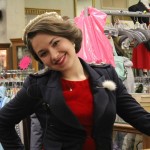 Now you can consign without an appointment! No more waiting to get in. Just Drop and Go!
© 2020 In Your Wildest Dreams Consignment & Antiques. Consignments and Antiques in Bakersfield CA.