December Second Saturday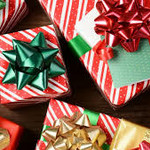 In Your Wildest Dreams will have Frosty the Snowman along with a fun holiday back drop for photo ops. Grab some hot coco, enjoy amazing deals all around, and get into the Christmas spirit at IYWD. Over twelve vendors will be offering plenty of thoughtful gifts at great prices right in our parking lot! For every $10 you spend in-store, or at a pop-up vendor booth in the parking lot, you will receive a raffle ticket to enter our December Second Saturday GIVEAWAY!!!!! The Giveaway includes a handpicked prize from each vendor being hosted in the parking lot, along with a $100 Gift Certificate to IYWD. You do not want to miss this fun-filled festive time with our team!!!



"SECOND SATURDAY IS A MONTHLY EVENT COORDINATED FOR DOWNTOWN BAKERSFIELD. WE CONNECT WITH THE FARMER'S MARKETS AND BUSINESSES OPEN ON SATURDAYS TO CREATE A FAMILY-FRIENDLY AND FUN EXPERIENCE ALL ACROSS DOWNTOWN.
We work with businesses to encourage special discounts, offers or experiences for guests to make Second Saturday an event not worth missing.
Every month, we release a new map of downtown the Monday before Second Saturday. The map includes details to all the businesses, farmers markets, and events happening so that attendees can plan their route for a fun day.
Hang Out.
Shop Around.
Get Involved."



© 2019 In Your Wildest Dreams Consignment & Antiques. Consignments and Antiques in Bakersfield CA.