FACEBOOK PHOTO CONTEST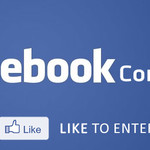 DO YOU WANT TO WIN A $500 Shopping Spree to IN YOUR WILDEST DREAMS??? How about VIP Status with year round discounts and access to our Wildest Estate INVITE ONLY Pre-Sales??
HERE IS HOW YOU DO IT!
We are challenging you to come down and take your BEST and most interesting photo(s) and fun videos at the store. GET CREATIVE! We want to see you and your friends at In Your Wildest Dreams on the 1st, 2nd, and 3rd floor! Wildest Dreams is located at 1723 18th Street!
Photo / Video Guidelines
Must be taken in the store on 1 of our 3 floors. You can have as many people in the photos and videos as you want. You may use our clothing and accessories as props, our furniture, costumes, dressing rooms, etc. Just have fun with it! (Please clean up after yourself) Videos must not be longer than 60 seconds.
Contest Rules:
Between October 23rd - Nov 6th you and your friends are encouraged to come down and take as many photos and/or videos as you'd like. You can edit your photos with filters and add music or voice-overs to your videos if you'd like. Just be creative. You MUST post your photos and videos on Wildest Dreams Consignment FACEBOOK Timeline. We will publish all acceptable and desirable photos. Absolutely NO nudity or profanity allowed. We will be looking for quantity AND quality photos/videos that you post. You will receive 1 point per photo and 5 points for videos. An individual photo/video with multiple people in it will get credit by the first person to post on our timeline. Duplicates will not be published. We will give 10 Points for OUTSTANDING CREATIVE PHOTOS or VIDEOS that we may consider using in our marketing. Points will be tallied and WE WILL SELECT THE WINNER with the most points. We will also have two other winners. One for BEST PHOTO and ONE for BEST VIDEO.
*We reserve the right to post your photos on In Your Wildest Dreams Social Media and In Store.*
PLEASE READ: Facebook is not sponsoring this promotion. Facebook is not administering or endorsing tis promotion or contest. Facebook shall not be held liable for anything related to this promotion
MOST POINTS $500 Shopping Spree at In Your Wildest Dreams
BEST VIDEO $250 SHOPPING SPREE In Your Wildest Dreams (Can be split by a team)
BEST PHOTO $100 SHOPPING SPREE In Your Wildest Dreams
© 2020 In Your Wildest Dreams Consignment & Antiques. Consignments and Antiques in Bakersfield CA.