FIRST FRIDAY SIP AND SHOP!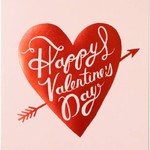 Fall in LOVE at In Your Wildest Dreams
First Friday from 10:00 am – 7:00 pm


Enjoy live music from PRETTY WEEDS from 5-7pm
(Cover band: Fleetwood Mac, Neil Young, The Beatles, and much much more)
-Sip and Shop!
-All Clearance items are BUY ONE GET ONE FREE *equal or lesser, with no limit*
(Just look for the red slash)
-We have loaded up additional sales racks just for this event!
-All Jewelry is BUY ONE GET ONE 50% off
*equal or lesser value*
-Coats, Sweaters, Blazers are 40% off


*Sweet treats provided by Crumble Cookie Co

© 2020 In Your Wildest Dreams Consignment & Antiques. Consignments and Antiques in Bakersfield CA.