Happy Holidays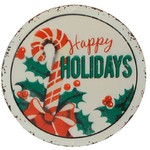 Thank you for a wonderful 2018! Happy New Year!!! We are looking forward to 2019! Great things in store for you Dreamers. Any resolutions you are excited about? Anything you would like to see from us in the coming year? Let us know!!!!
Thank you all for an AMAZING, dreamy, groovy, 2018. We couldn't do it without you all!
© 2020 In Your Wildest Dreams Consignment & Antiques. Consignments and Antiques in Bakersfield CA.