Happy New Years!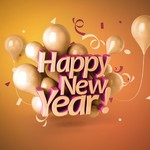 We would like to thank you for your loyalty and a wonderful 2017!
We're looking forward to a great new year in 2018 at our new locations. Follow us on our Facebook and our website http://buywildestdreams.com/
for continued updates with our move, reopening of our retail center at 716 19th St. AND our upcoming estate sales.

We're starting a vendor search looking for amazing, unique, hardworking vendors that want to get into our amazing new location and have fun with us. Limited space available. Call Dixie at 661-343-3907 or leave a message at 661-324-6484.

Thank you everyone!
HAPPY NEW YEAR!
© 2020 In Your Wildest Dreams Consignment & Antiques. Consignments and Antiques in Bakersfield CA.