NOW OPEN 7 DAYS A WEEK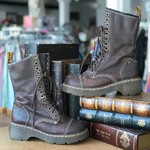 HEY DREAMERS! GOOD NEWS, Due to a high customer demand, We will be open Sundays 12-5pm! Starting Sept 1st.
Get your friends and family on over here!
😍
😍 Tag someone and let them know!!!! 716 19th st 93301
Monday-Saturday
10am-530pm
Sunday (starting Sept 1)...
12-5pm
661-324-6484
© 2020 In Your Wildest Dreams Consignment & Antiques. Consignments and Antiques in Bakersfield CA.