What's going on with that TREE?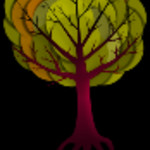 We are raising money for Trudy's Kids Non-Profit. Trudy's supports Non-Minor Dependents of the Court who are transitioning out of Foster Care and into the world as an adult. Trudy's provides housewares, furniture, and necessities along with job opportunities.
Would you like to donate to a local teenager or young adult that is transitioning out of Foster Care, AND add a leaf to Trudy's Tree on the front window with your name on it? We are raising 10,000 to help local teens set up their 1st home.
© 2020 In Your Wildest Dreams Consignment & Antiques. Consignments and Antiques in Bakersfield CA.