Meet Our Team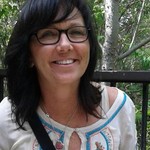 Dixie Brewer, Owner and Original Dream Maker
Dixie is the owner of In Your Wildest Dreams. Everything in the business begins and ends with her. She is very involved in the day to day operations of Wildest Estate Sales and our storefront, In Your Wildest Dreams Consignment and Antiques. Dixie goes on every house call to assist our estate sale customers in planning the liquidation of their estate. She coordinates and schedules every sale. Dixie prices every sale ensuring clients get as much profit on their estate as possible. She is known for working side by side with her team. No job is too big or too small for her. Dixie's career background includes real estate sales and media sales which has proven to be beneficial in this business. Being an antique collector her entire adult life provided her with the knowledge she needed to start In Your Wildest Dreams. As a young mother, she also learned how to be frugal and save a buck at yard sales and thrift stores. It later became a family tradition, what she did for fun with her mom, sister, and daughter on the weekends. It was inevitable that she would turn her love for people, antiques, and great deals into a thriving business.
Dixie loves to mentor and empower her employees and she considers each of them family. Holidays, birthdays, and most everyday are all spent together. She is inspiring to many and countless people refer to her as their dear friend. She takes the time to listen to people and she cares. She seems to go the extra mile in everything she does.
Interests and Hobbies: Dixie's greatest passion is her 5 grandchildren ranging in ages from 9 to 20 years old. She was born in Mississippi but was raised in Bakersfield, CA and attended North High School. Her many talents and passions include: decorating, hiking, gardening, cooking, the outdoors, horses, and her two dogs Hank and Karma which are both rescues, and the newest addition, a half-pound Morkie, spritely named, Indie, the Boho Hippie Girl.
---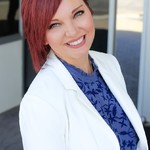 Ginger Martin-Boyd
Ginger is the daughter of the owner, Dixie Brewer. She left her career in media in 2013 to assist in the expansion of the family business. Ginger handles all marketing for In Your Dreams Corporation. She places all media buys, writes all commercials for Radio and TV, handles facebook campaigns, loyalty programs, print advertising, community outreach, and events. She works with other local non-profits to insure that IYWD is contributing to the community on a regular basis. She coordinates all in store promotions and sales. She is currently working on new projects on the horizon for 2016, including Trudy's Kids 501 C3 that aids emancipated Foster Youth and Non-Minor Dependents of Kern County.
Ginger Martin, as a Realtor, in conjunction with Broker Keller Williams Realty, is the Realtor referred by Wildest Estate Sales of Kern County. Ginger has been an active Realtor in the community for 17 years. She helps with the pricing of homes in Kern County prior to the estate sale and works closely with the seller and the estate sale team to insure a very positive, easy experience. She specializes in selling homes that are in trust. She goes the extra mile taking care of out of town sellers and their families. She has an enormous amount of knowledge, experience, and compassion.
Interests and Hobbies: Ginger is interested in metaphysics, philosophy, history and enjoys reading and watching interesting documentaries. She loves creative writing, collaging, and all things positive. She is currently studying Kriya Yoga. She loves to work on her 100+ yr old home, spending time on her porch enjoying the breeze and people walking by, and going fishing when time permits.
---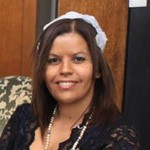 Rosa Rodriguez, Professional Ninja Organizer
Rosa has been with In Your Wildest Dreams since 2009. She does it all. She organizes all clothing, shoes, and accessories. She keeps the entire store neat and tidy. She assists with merchandising and seasonal rotations. Rosa is responsible for our in-store pull on clothing when it's time for mark-downs. She manages our clearance room, donation process, and assists with our third-floor consignment events. Rosa is always happy and willing to help other employees and customers and she loves it when our customer "Dolly" stops by for a visit. Rosa is also skilled in setting up estate sales and she steps up to the challenge whenever needed.
Interests and Hobbies: Rosa loves to play dominoes with family and friends. She loves to Dance! Rosa is the mother to 3 beautiful children and she loves spending time outdoors in the park. Rosa makes the Best Chile Relleno in Bakersfield and she is Bilingual, Spanish/ English.
---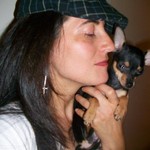 Maria "Luca" Maduro , Undercover Boss and Negotiator
Luca has been with In Your Wildest Dreams for 7 years. You will see her face at just about every estate sale we have. Luca is the master of estate sale set up. She is highly organized with an eye for detail. Luca is responsible for opening and closing up properties and keeping everyone on schedule. She is the strongest little lady you'll ever meet and a charming negotiator. Our estate sale customers love her. She is also quite the prankster.
Interests and Hobbies: Luca has a soft spot for pets and named one of her fur babies Dixie-Bell after Dixie. Luca is an outstanding soccer player and she loves being with friends and family. She is also an amazing cook and always has a smile on her face.
---
Lucia Pereira, Lucy The Leader and Goddess of Laughter
Lucy is an integral part of the Wildest Estate Sale Team. She is a team leader in the Estate Sale Division of In Your Wildest Dreams. She is also one of the funniest people you'll ever meet so she makes working a real joy. Lucy is a natural leader and hard worker. She keeps the crew organized and she tracks all supplies and equipment. Lucy helps customers with carry outs and pick-ups and the customers love her. Lucy creates magic with her ability to merchandise the estate sales
Lucy loves to work on model cars, take road trips, and watch professional soccer. She is best known for her infectious laugh and she makes the BEST FRIED CHICKEN!
---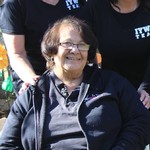 Rosie Hatch, Southern Bell and Collector of all things cool
Rosie is a Southern gal with a love and passion for antiques and junkin'! You'll meet Rosie at the estate sales on your way out. She assists customers with their purchases. Rosie worked at a salon for years that had an antique shop in the back. Thats where it all began! Her passion for thrifty shopping happpened after her divorce and she needed to replace things that were lost in the split. She loves to collect but she doesnt have a particular style. Rosie has a passion for old cars too! She just loves it all!
Come say "Hi!" to Rosie at our next sale. Ask her what else she likes besides old cars!
---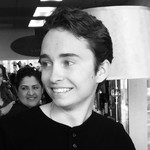 Tanner "Philosopher" Boyd, Customer Service Wildest Estate Sales
Tanner is a graduate from Bakersfield High School and is a 3rd generation family member/employee of In Your Wildest Dreams. Tanner can be seen at almost every estate sale with a smile on his face and an eagernes to help our customers with carry outs and deliveries. Tenner is also a part of the Estate Sale set-up team to Tanner is the owners grandson and has been around the store and estate sales his entire life. He is currently working on getting his real estate license. Tanner will also be attending Casa to get his Personal Property Appraiser License in 2015.
Interests: Tanner enjoys music, a good philosophical conversation, and his first love, baseball. He is the oldest of 8 brothers and sisters. He loves his Great Dane, Gracie and his American Terrior that he rescued, Duke.
---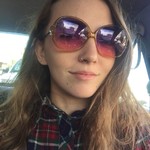 Chloe Boyd, Princess of Happiness and Hippy Fashion
Chloe is a 3rd generation Dream Girl and was raised up in the business since she was a little girl. Chloe works part time at the store in cash-wrap, assists with displays, and also assists with estate sales all over Kern County. She is always smiling and friendly. She is a team player and hard worker.
Interests and Hobbies: Chloe is a graduate of Bakersfield Highschool and currrently attends Bakersfield College. She is aspiring to become a woman in Agriculture. The outdoors is where she gets lost, the beach is where she runs off to, and the sun is something she loves to hang out in and soak up any chance she gets.
---
Erica Pellerin
Erica is our sunshine at the store. She is a graduate of The Mission of Ken County and has transitioned to the dream team to begin her new life. We are beyond happy to have her. Erica helps us in our day to day operations, with consignor accounts, and customer service. She also helps with merchandising. She puts her heart into all she does.
Erica loves praise and worship at The Good Life Church where she enjoys singing and can share love with others. It carries over into her work life. Erica joined us in 2015.
---
© 2013 In Your Wildest Dreams Consignment & Antiques. Consignments and Antiques in Bakersfield CA.