Meet Our Team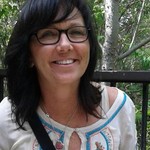 Dixie Brewer, Owner and Original Dream Maker
Dixie is the owner of In Your Wildest Dreams. Everything in the business begins and ends with her. She is very involved in the day to day operations of Wildest Estate Sales and our storefront, In Your Wildest Dreams Consignment and Antiques. Dixie goes on every house call to assist our estate sale customers in planning the liquidation of their estate. She coordinates and schedules every sale. Dixie prices every sale ensuring clients get as much profit on their estate as possible. She is known for working side by side with her team. No job is too big or too small for her. Dixie's career background includes real estate sales and media sales which has proven to be beneficial in this business. Being an antique collector her entire adult life provided her with the knowledge she needed to start In Your Wildest Dreams. As a young mother, she also learned how to be frugal and save a buck at yard sales and thrift stores. It later became a family tradition, what she did for fun with her mom, sister, and daughter on the weekends. It was inevitable that she would turn her love for people, antiques, and great deals into a thriving business.
Dixie loves to mentor and empower her employees and she considers each of them family. Holidays, birthdays, and most everyday are all spent together. She is inspiring to many and countless people refer to her as their dear friend. She takes the time to listen to people and she cares. She seems to go the extra mile in everything she does.
Interests and Hobbies: Dixie's greatest passion is her 5 grandchildren ranging in ages from 9 to 20 years old. She was born in Mississippi but was raised in Bakersfield, CA and attended North High School. Her many talents and passions include: decorating, hiking, gardening, cooking, the outdoors, horses, and her two dogs Hank and Karma which are both rescues, and the newest addition, a half-pound Morkie, spritely named, Indie, the Boho Hippie Girl.
---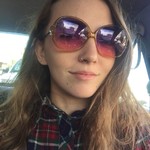 Chloe Boyd, Wildest Dreams Store Star
Chloe is a 3rd generation Dream Girl and was raised up in the business since she was a little girl. Chloe manages our vendor mall. She is always smiling and friendly. She is a hard worker handling all social media, facebook, websites, instagram, our community liason, loyalty programs, store promotions, as well as, the day to day operations at our retail store front.
Interests and Hobbies: Chloe is a graduate of Bakersfield Highschool and currrently aspiring to be a yoga instructor. The outdoors is where she gets lost, the beach is where she runs off to, and the sun is something she loves to hang out in and soak up any chance she gets. She loves being taken for a ride in her boyfriends Jeep. Their favorite dirt road to explore at the moment is Rancheria Road in Bakerfield, CA. WOOHOO!
---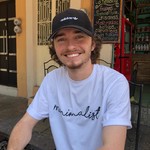 Tanner Boyd, Wildest Estate Sales Money Man
Tanner is a 3rd generation family member/employee of In Your Wildest Dreams. Tanner can be seen at almost every estate sale with a smile on his face. Tanner is the owners grandson and has been around the store and estate sales his entire life. Catch him tag teaming the cash wrap with Lucy! He is currently working on getting his real estate license and helping our owner Dixie with all the financial aspects of the business.
Interests: Tanner loves his beach and LA trips. He loves fishing, hip hop, and enjoys marketing. One of his favorite things is warm coffee on a cold winter day.
---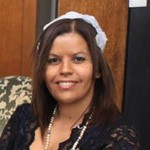 Rosa Rodriguez, Wildest Go-To Girl- Shop Manager
Rosa has been with In Your Wildest Dreams since 2009. She does it all and has climbed to the top. She organizes all clothing, shoes, and accessories. She keeps the entire store neat and tidy. She assists with merchandising and seasonal rotations. Rosa is responsible for our in-store pull on clothing when it's time for mark-downs. Rosa is always happy and willing to help other employees and customers. Everyone relies on our dependable Rosa. She is also skilled in setting up estate sales and she steps up to the challenge whenever needed.
Interests and Hobbies: Rosa loves to play dominoes with family and friends. She loves to Dance! Rosa is the mother to 3 beautiful children and she loves spending time outdoors in the park. Rosa makes the Best Chile Relleno in Bakersfield and she is Bilingual, Spanish/ English.
---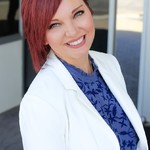 Ginger Martin-Brown , Realtor and Marketing Queen
Ginger is the daughter of the owner, Dixie Brewer. Ginger helps in handling all marketing for In Your Dreams Corporation. She places media buys, writes all commercials for Radio and TV, print advertising, community outreach, and events. She works with other local non-profits to insure that IYWD is contributing to the community on a regular basis. She is founding director of Trudy's Kids 501 C3 that aids emancipated Foster Youth and Non-Minor Dependents of Kern County.
Ginger Martin, as a Realtor, in conjunction with Broker Keller Williams Realty, is the Realtor referred by Wildest Estate Sales of Kern County. Ginger has been an active Realtor in the community for 19 years. She helps with the pricing of homes in Kern County prior to the estate sale and works closely with the seller and the estate sale team to insure a very positive, easy experience. She specializes in selling homes that are in trust. She goes the extra mile taking care of out of town sellers and their families. She has an enormous amount of knowledge, experience, and compassion.
Interests and Hobbies: Ginger is interested in metaphysics, philosophy, history and enjoys reading and watching interesting documentaries. She loves creative writing, collaging, and all things positive. She is currently studying Kriya Yoga. She loves to work on her new mountain home, spending time with her animals, enjoying the breeze, fresh air, and going fishing when time permits.
---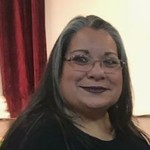 Emma Marrufo, Wildest Tour Guide/ Momma Bear
Emma has worked retail for a total of 18 years including years of secondhand experience. She loves meeting new people and working with the public. She claims she would not be able to handle a desk job as she thrives in our day to day wildest adventures. Stop by anytime and get your grand tour from Emma!
More about Emma:
She has been married for 10 years and has 3 awesome children and 5 beautiful grandchildren. She takes pride being actively involved in her church. She is a big fan of the LA Dodgers! GO DODGERS!
---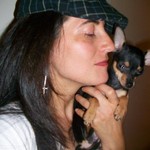 Maria "Luca" Maduro , Undercover Boss and Negotiator
Luca has been with In Your Wildest Dreams for 10 years. You will see her face at just about every estate sale we have. Luca is the master of estate sale set up. She is highly organized with an eye for detail. Luca is responsible for opening and closing up properties and keeping everyone on schedule. She is the strongest little lady you'll ever meet and a charming negotiator. Our estate sale customers love her. She is also quite the prankster.
Interests and Hobbies: Luca has a soft spot for pets and named one of her fur babies Dixie-Bell after Dixie. Luca is an outstanding soccer player and she loves being with friends and family. She is also an amazing cook and always has a smile on her face.
---
Lucia Pereira, Lucy The Leader and Goddess of Laughter
Lucy is an integral part of the Wildest Estate Sale Team. She is a team leader in the Estate Sale Division of In Your Wildest Dreams. She is also one of the funniest people you'll ever meet so she makes working a real joy. Lucy is a natural leader and hard worker. Lucy creates magic with her ability to merchandise the estate sales. She keeps the crew organized and she tracks all supplies and equipment. Lucy helps customers with carry outs and pick-ups and the customers love her. Catch her at the cash wrap!
Lucy loves to work on model cars, take road trips, and watch professional soccer. She is best known for her infectious laugh and she makes the BEST FRIED CHICKEN!
---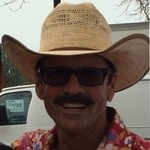 Gary Moles, Groovy Gary AKA Entertainment Coordinator
Gary is the group entertainer, snack bringer & IYWD truck driver. Gary's work ethic is our gain mentoring everyone he meets. Gary has taken on all aspects of our estate sale business. He sets up and breaks down all sales. His customer service is jolly and kind. Everyone loves Gary. Gary has taken on all the responsibility of our Wildest Dreams truck along with our store & warehouse maintenance. If we need it, Gary makes it happen!! Gotta love our Gar Bear!
More about Gary: Gary is a God fearing, family man married to his sweetheart for over 30 years with 1 amazing daughter. He has a passion for plants and has always worked in some form of Agriculture having spent the last 29 years of his career managing a local citrus nursery and participating in the preservation of the California citrus industry. After a memorable 60th birthday party he decided it was time for a career change. (Our Gain)! His love of Urban Recycling, more commonly known as Junk Dealing brought him to IYWD. His love is aloha shirts and dresses, tiki, vinyl records and Pop culture artifacts. Gary loves going to concerts and listening to music. Favorite artists Chris Isaak, Dwight Yoakum, Rodney Crowell, The Mavericks and the old Bakersfield sound!! Look next to you at your next concert…..it's most likely Gary sitting in that seat!! He and his beautiful bride love rescue pets. Have a few of this own.
---
Darrell Boone, Muscle Man
Darrell always has a contagious smile with a zest for life. He is the first to jump up and assist you to your car at Wildest Estate Sales with your amazing purchases. Darrell prides himself in being our muscle man. Darrell works on all estate sale set ups, assists Groovy Gary with all store maintenance and makes himself available to anything asked or needed of him. He's a true blessing to our IYWD family.

About Darrell : Darrell is an inspiration to everyone he meets. He's a proud graduate of the Mission of Kern County and dedicated to his church. He volunteers his musical talents to setting up the church band equipment and sound systems. He's a newly wed, dedicated to his new bride and family. Darrell enjoys spending his time off adventure seeking with his 2 beautiful children and wife.
---
© 2020 In Your Wildest Dreams Consignment & Antiques. Consignments and Antiques in Bakersfield CA.