In Your Wildest Dreams
Welcome to Wildest Dreams where you can buy, sell, trade, or consign your clothing, accessories, and home interiors.
Store hours:
Monday-Saturday 10am- 5:30pm
Sunday 10am- 4pm
Interested in consigning clothing, accessories, and home goods with us?
Stop by during these hours and we will assist you with your fashion recycling needs:
Tuesday - Saturday 11am to 4pm (NO APPOINTMENT NEEDED)
Looking to consign furniture or large home decor pieces?*
Please e-mail us first with descriptive photos of what you are hoping to sale at:
*Upon approval via e-mail, you can set up an appointment to drop off your items. Call us at our store: 661-324-6484
Our floor boasts thousands of designer labels and vintage fashion pieces at whopping discounts. We offer an eclectic mix of home interiors and estate sale finds. We rent out spaces to allow like-minded individuals to share their collections with Kern County.
FOLLOW US ON INSTAGRAM and LIKE US on FACEBOOK

Located Downtown: 716 19th St. Bakersfield CA, 93301 PH:(661)324-6484
Why people LOVE In Your Wildest Dreams:

Buy, Sell, Trade, Consign your wardrobe
Designer label clothing and accessories for great prices
Great deals on unique furniture
Large selection of vintage clothing
Costumes for every occasion
Furniture Deals and Estate Finds
Eclectic Vendor Booths
Patio furniture/ outdoor decor
Shop our Estate Sales all over Kern County
FAQ
Does Wildest Dreams have a return policy?
All sales are final. Due to our consigment basis, consignors are paid immediately upon your purchase. Thank you for understanding.
Can I shop Wildest Dreams online?
We hope to relaunch a shoppable website in the future! Follow us on Instagram and Facebook to keep up with new items hitting the floor. Simply send us a message and we will arrange the purchase for you. :)
Is there a Rewards Program at Wildest Dreams?
There sure is! Simply check-in with your phone number each time that you make a purchase to rack up points.* Our friendly sales associate will be more than happy to take your number and check you in.
What kinds of deals do I receive by joining the Rewards Program?
Enjoy store credit rewards to spend in store after 5 check-ins ($10), 10 check-ins ($20), and so on!
Occassionally enjoy the surprise of 50% off coupons and more!
Be the FIRST to know about in-store events and sales! You will be a Dreams Insider!!!
Latest Arrivals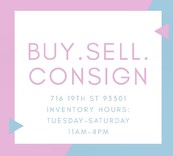 Our Inventory Hours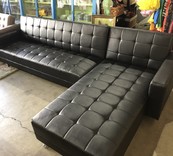 Amazing Brand New Sofa From Wayfair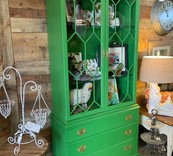 This Hutch Received A Brand New Paint Job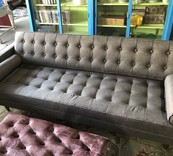 Brand New Sofa From Wayfair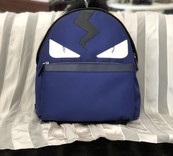 Authentic Fendi "Monster Fox" Backpack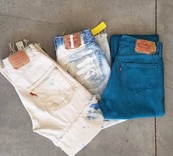 Vintage Levi's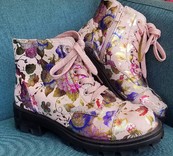 No way we are giving up on florals!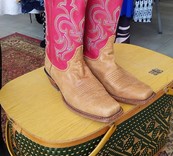 We're ready for the Kern county fair, Are You?
We love the farm style!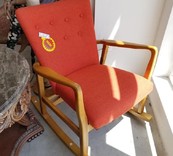 Amazing mid century looking chair from Wayfair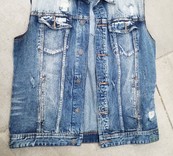 Denim? We've got you covered!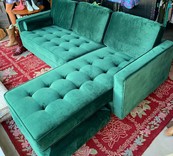 BRAND NEW Emerald Green sofa
---